STUSSY + ADIDAS
super comfortable, very laid black, easy outfit
*announcement below*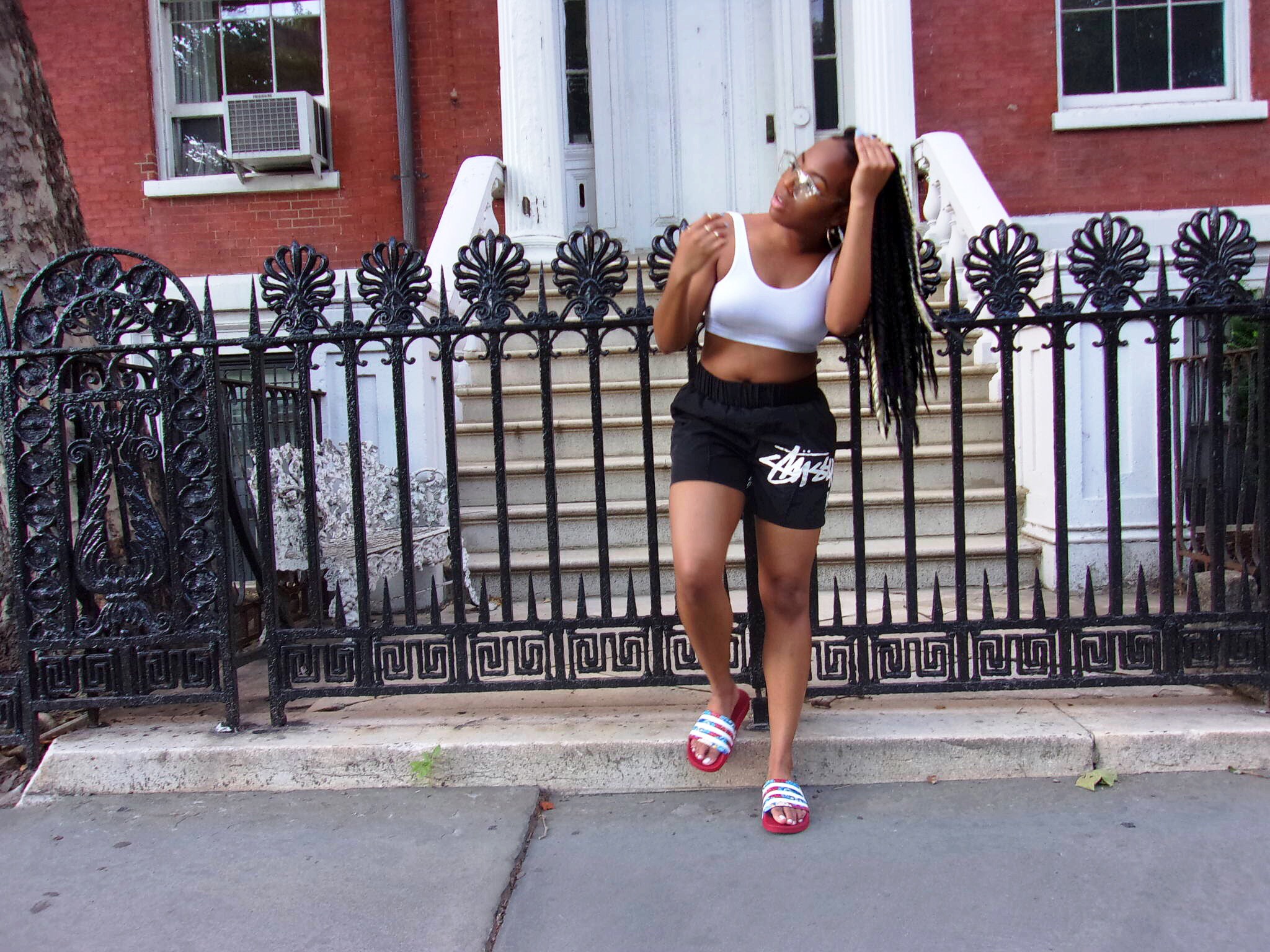 In the summer, I like wearing really simple outfits because it's usually too hot to try to aim for any extravagant looks. Easy, effortless outfits like this help to keep cool but I also opt to just not go outside altogether because I hate the heat lol.
Current Staple Pieces: Slides.
I wear slides so much that I actually feel guilty about not wearing my sneakers.
Fun fact: I never really plan to use my backpack in my shoots. I always bring it with me because it has everything I need or MIGHT need while I'm shooting (change of shoes, accessories, etc.) It always finds it's way into my photos...but I mean, it IS a good prop.
Oh, and I installed my Box Braids myself.
I will be adding a hair section to my blog soon.
<3